SUPPORTING STUDENT EDUCATION
The ARTS Music Scholarship Program
The ARTS Music Scholarship Program was founded in memory of Mary Nell Thornton to provide scholarships for deserving high school students pursuing an education in the Performing Arts. The number of scholarships awarded each year depends on proceeds generated by the Performance of Achievement competition entrants.

Scholarship Amount:
$500 (Up to 1,000)

Postmark Deadline:
December 31 - yearly

Eligibility:
Graduate of the current school year.
An active performing arts student enrolled in instrumental music, choir, or dance in their senior year.
Currently in good academic standing and passing all classes.
Planning to major or minor in the Performing Arts at a four-year college.

Application Information:
Application Packet
Fill out and sign the Scholarship Application Form
All senior applicants must submit 3 completed reference forms: one filled out by a current high school performing arts music teacher, two filled out by classroom teachers, guidance counselors or school administrators.
A copy of your high school transcripts
A Letter of Acceptance from the college or university that you plan to attend.
Write a one-page essay about "How participating in the Performing Arts has impacted my life and why this scholarship is important to my further education."
Mail completed application to:
The ARTS Music Opportunities
c/o The ARTS Music Scholarship Program
101 E Dominion Drive, Suite B
Harlingen, TX 78550

Semi-Finalists
May be asked to interview with the scholarship selection committee.
May be asked to submit a solo video performance (one to two minutes in length).

Finalists
Scholarship recipients will be notified by phone and posted on www.theartsft.com.
Scholarship money will be deposited to their college student account.

Names of winning students will be posted on The ARTS website every year and will become a permanent record of these students' achievements.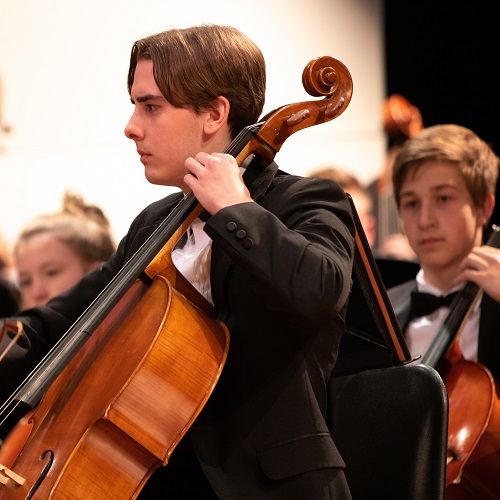 2024 ARTS Scholar Recipients